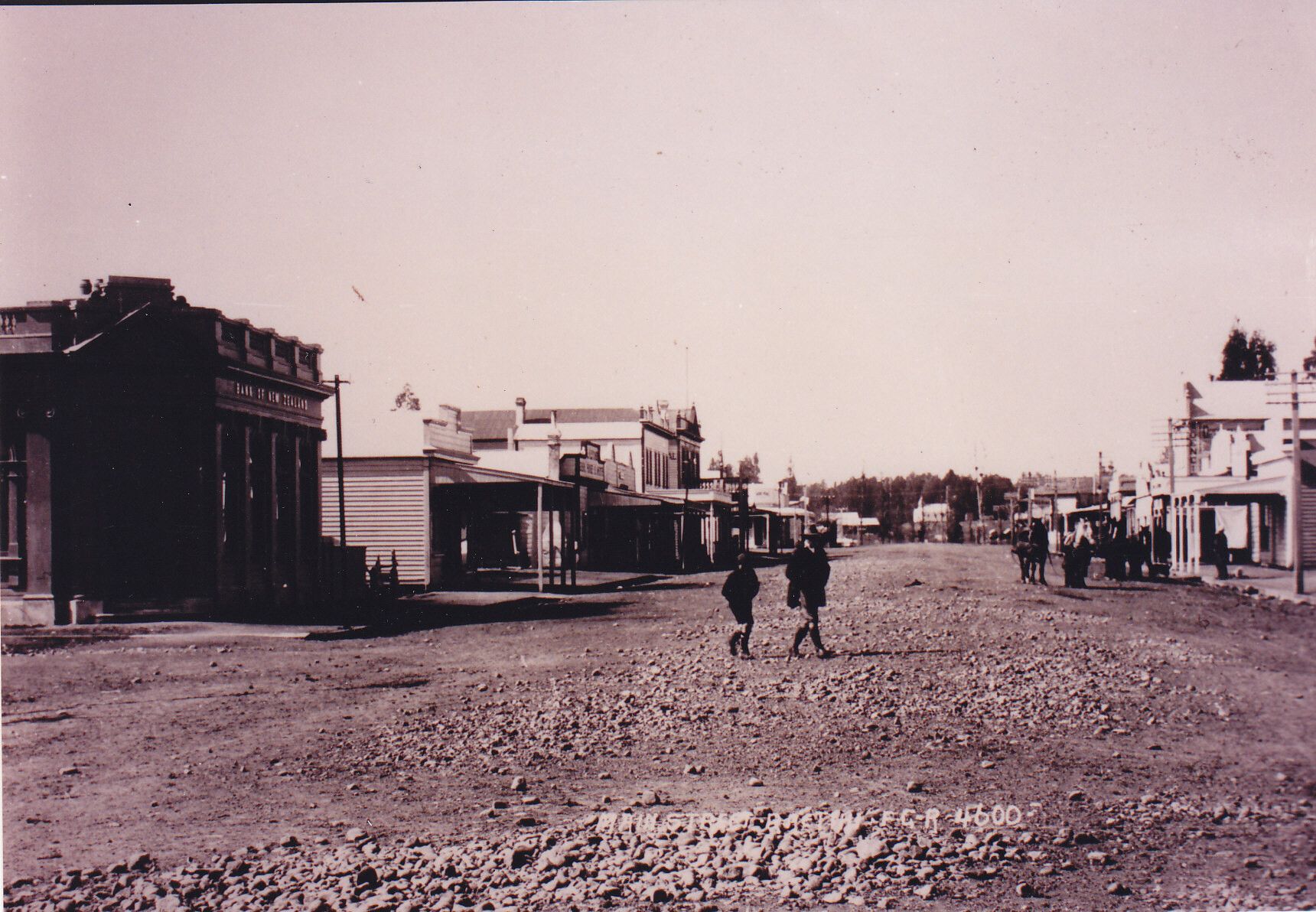 WAIMARINO MUSEUM
The museum holds documents, photographs and items of daily life showing the progression of the town from its beginnings as a Māori settlement, the arrival of timber mills and large scale logging between 1900 and 1960 and the slow decline of the town following the end of the logging boom to the present.
As is the case throughout New Zealand, the museum is run by volunteers and is open for viewing most weekends and by appointment. A number of archival photographs and documents are available for wider viewing on the museum's website.

Location: 101 Seddon St, Raetihi
Opening Hours:
Sunday & Wednesday from 11am - 3pm.
Other opening times can be arranged on request, please email us.
Email: Waimarino Museum
The Waimarino museum is housed in the old Raetihi railway station which was the terminus to the Raetihi Branch line. It was originally situated on Station Road which lies off to the right over the Makotuku River bridge on the road to Ohakune. The railway reached Raetihi in 1917 and played a vital part in the logging industry. The line was closed to passengers in 1951 and shut completely in 1968 with the decline in tree felling & milling.
The railway station building was moved to its present site on Seddon Street in 1981, seven years after the formation of the museum society. Two more buildings were moved to the museum site in 1983. They are the jail cells & stables. Both were originally by the Makotuku River.
This building was decommissioned when the rail line to Raetihi was taken out of service in 1968. Other buildings on the grounds are the old jail cells and police stables. Although they are full of memorabilia from times long gone, each building still retains it's original flavour. The jail cells with their heavy doors, large bolts and prisoner - viewing windows are especially interesting to young children raised in more tolerant times!
SKU: 10000-39